Plant Dyeing Workshops
Plaw Hatch Flock + Field & Folk
Gala, shepherd at Plaw Hatch Farm for the past six years, has been offering plant dyeing workshops with her mother Deborah since 2015. Deborah has a decades experience in Natural dyeing. In Deborahs words:
"We love being able to share the joy of dyeing the wool of the Plaw Hatch Flock with plants foraged from the farm that they graze. It is a wonderfully nourishing experience and an opportunity to make a deep connection with the land while learning about the craft of natural dyeing."
There has been some lovely feedback from participants and you will find some of the comments below, along with galleries of some of the dye courses we have run over the past couple of years. We are always adding new courses and they fill up quickly so if you would like to be the first to hear about them please join our mailing list. We won't send you emails about anything else, we promise!
We look forward to meeting you,
Gala and Deborah
2019 Dye Workshops
14th September - Autumn Hedgerow Dyeing
SOLD OUT
28th September - Dyeing with Woad
SOLD OUT
Please subscribe to our mailing list, at the bottom of this page, to be the first to find out about future workshops.
Hedgerow Dyeing at Plaw Hatch Farm - September 2018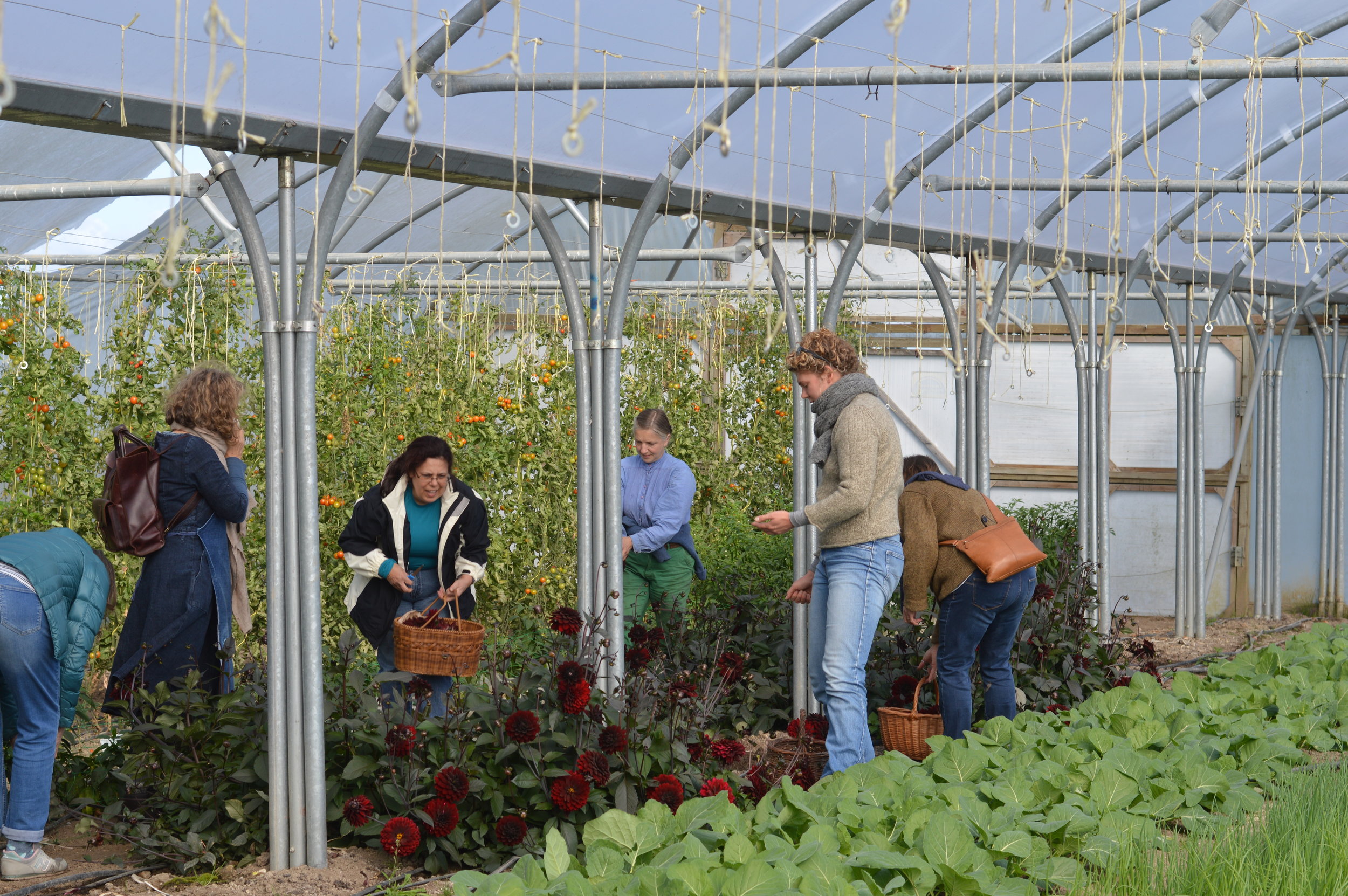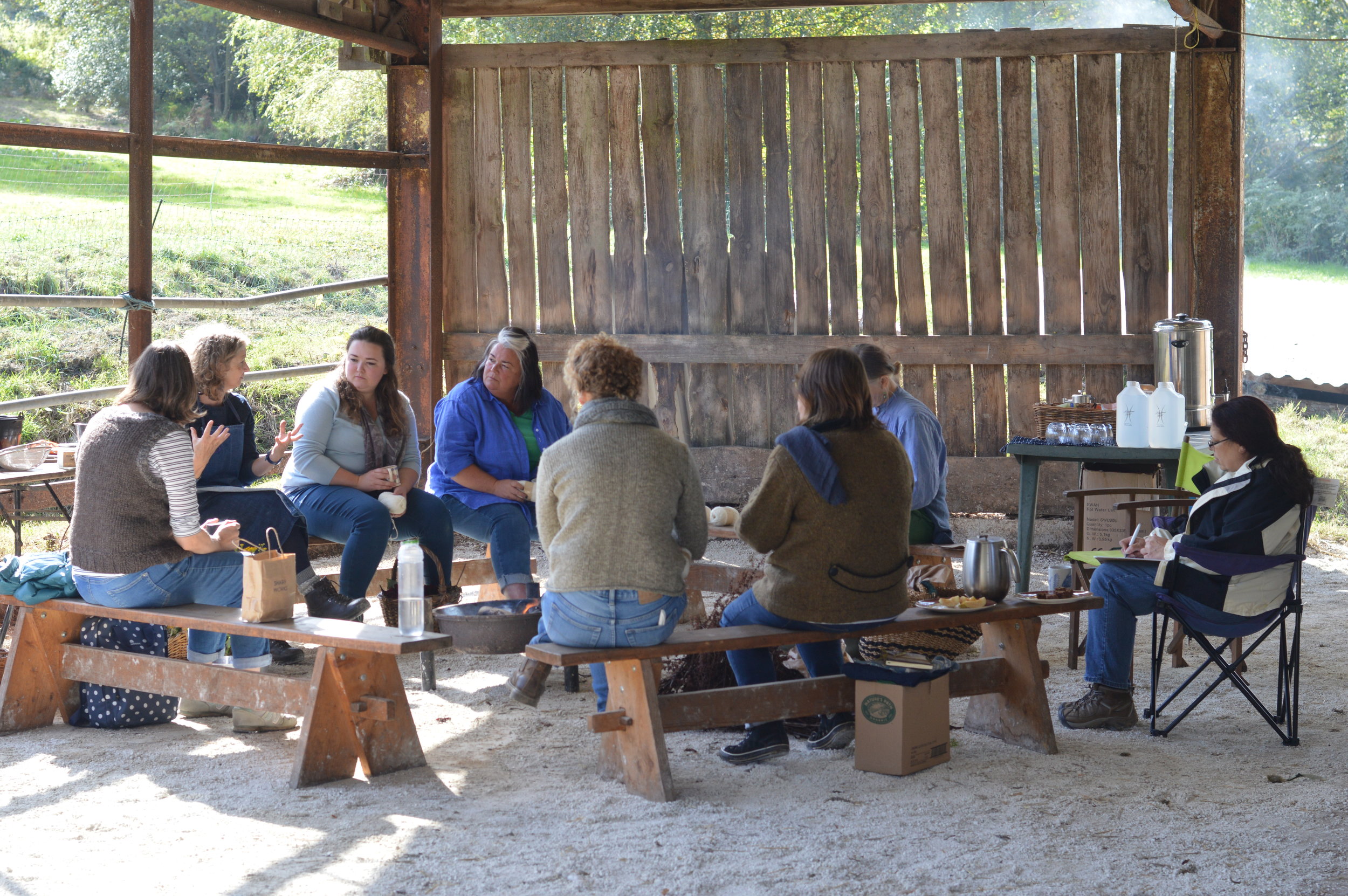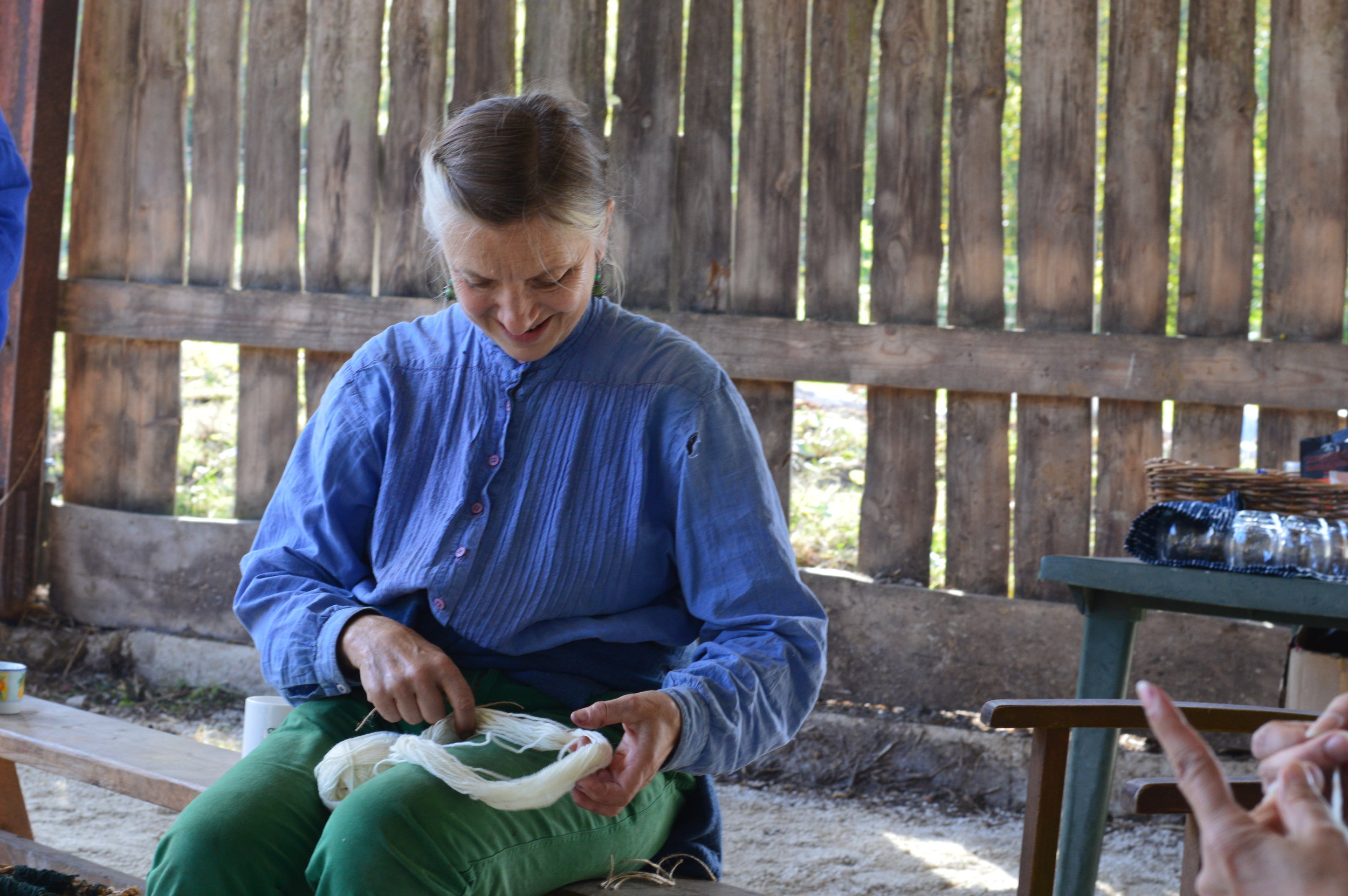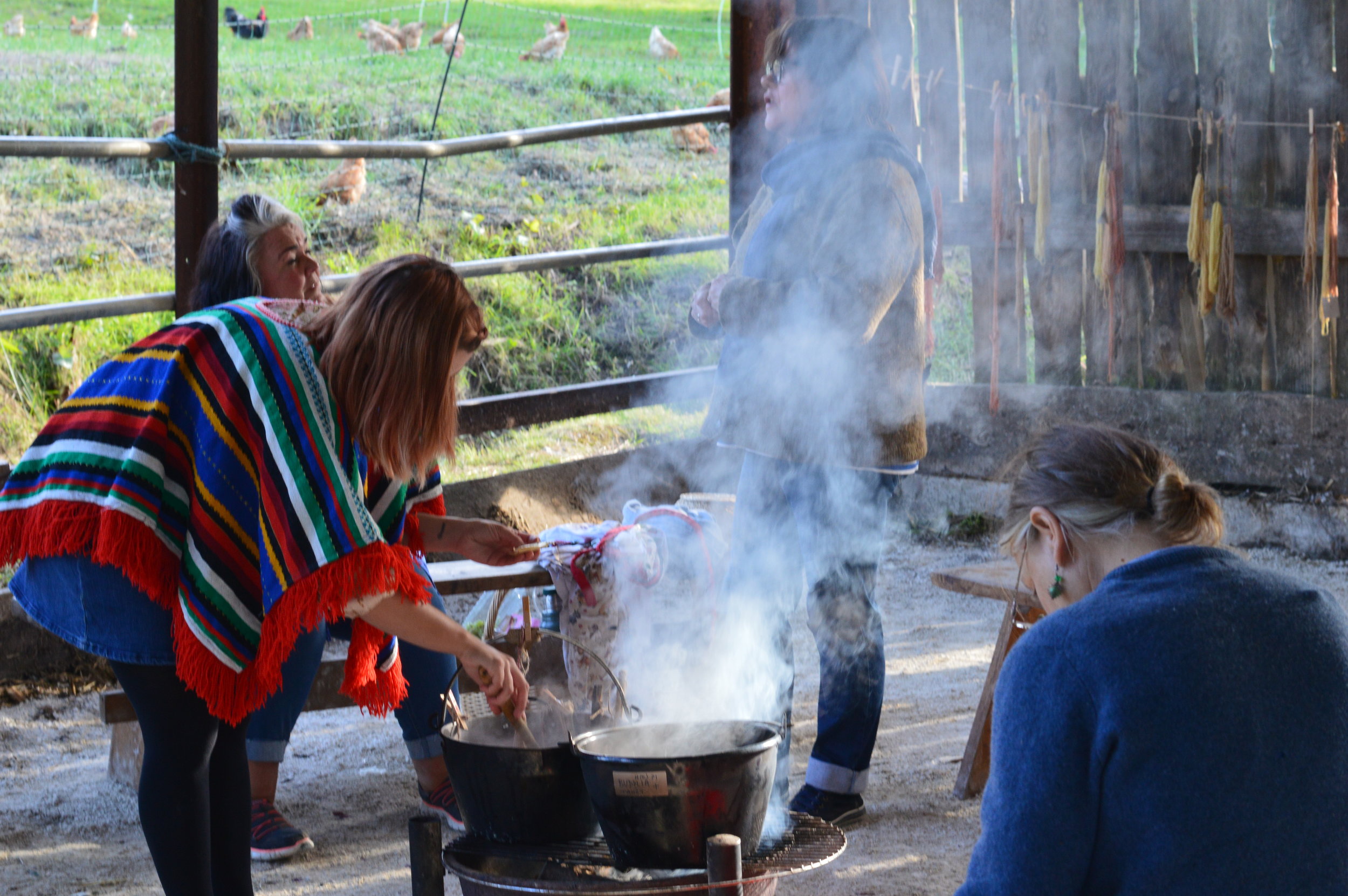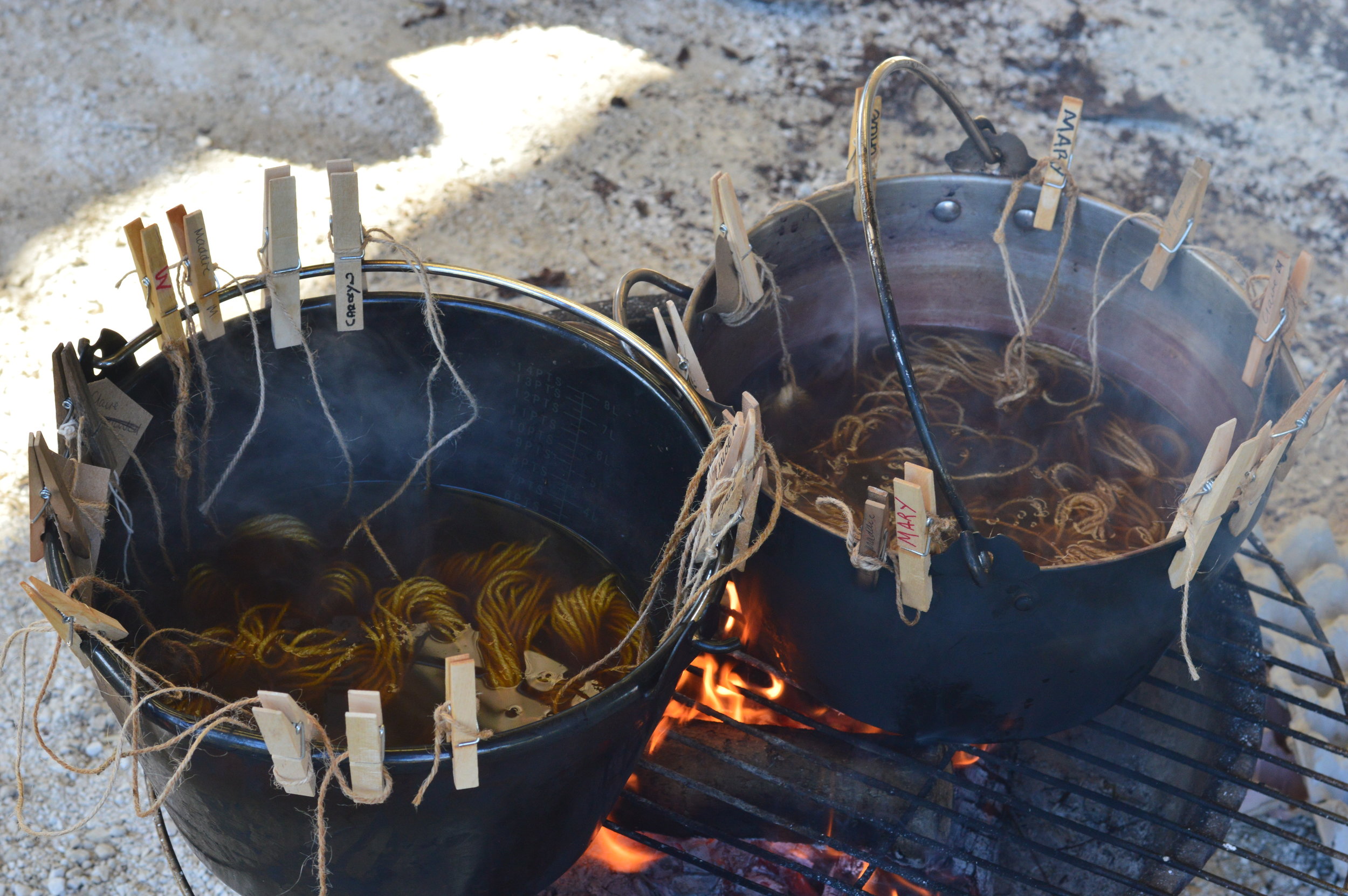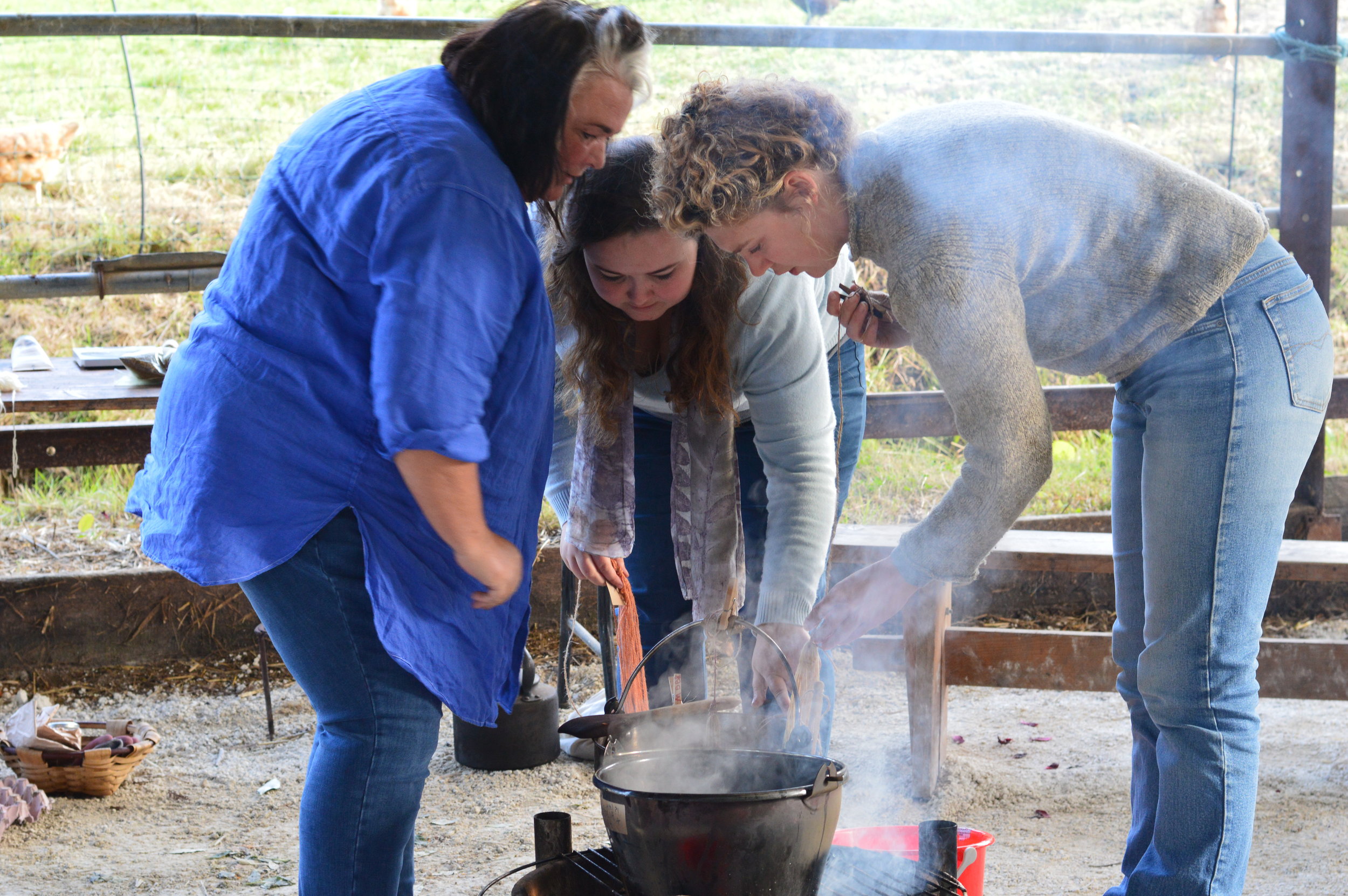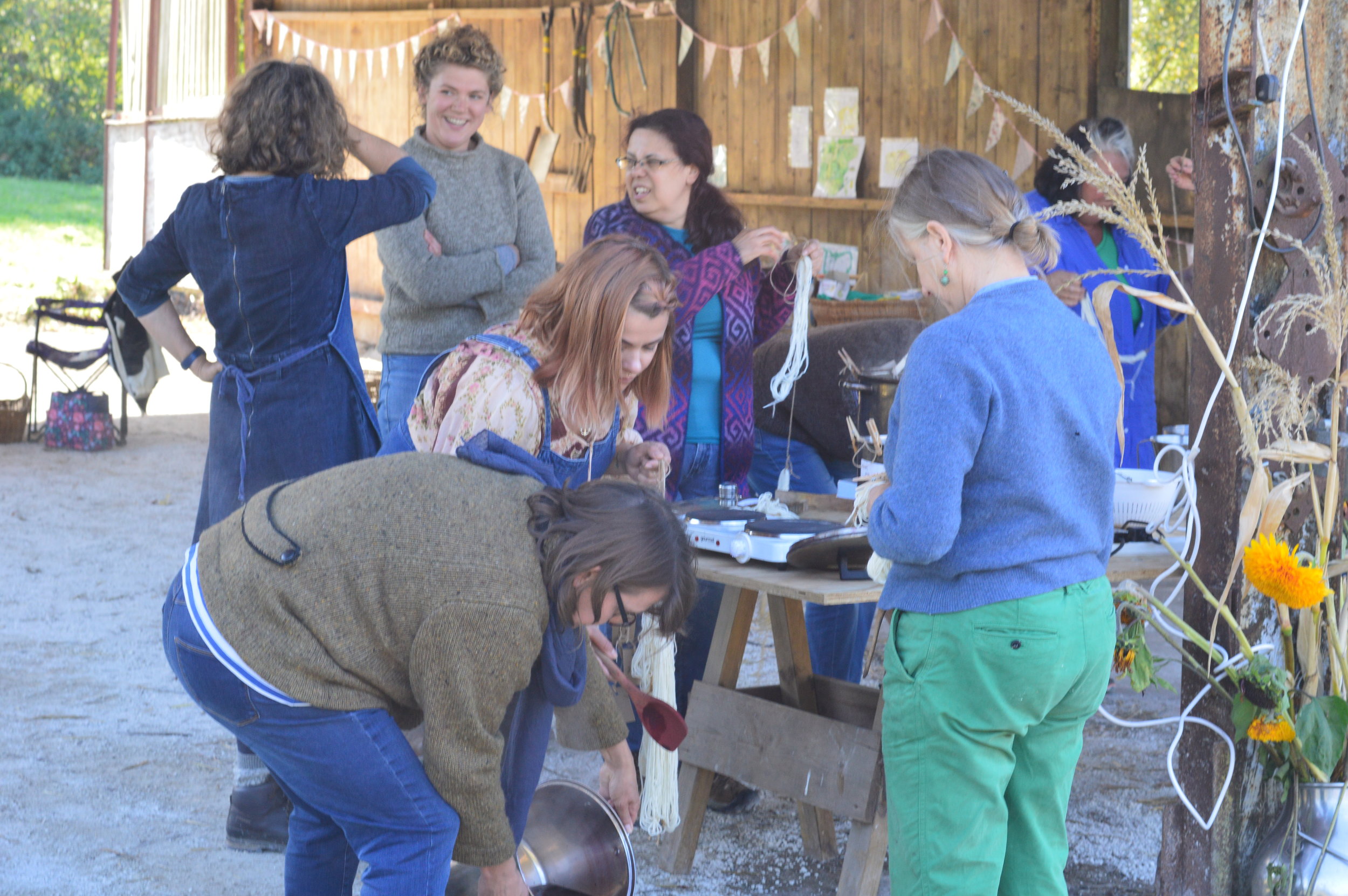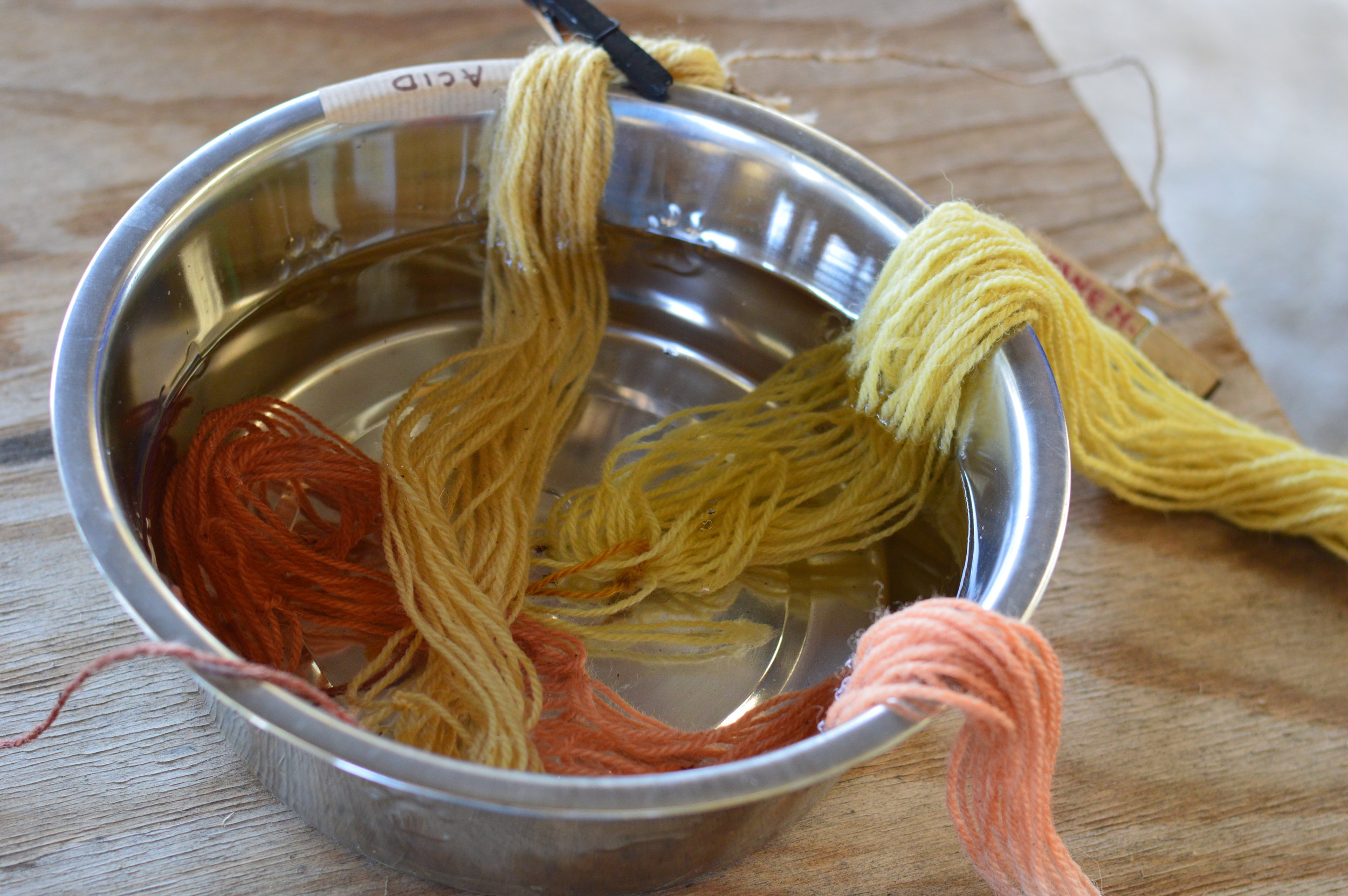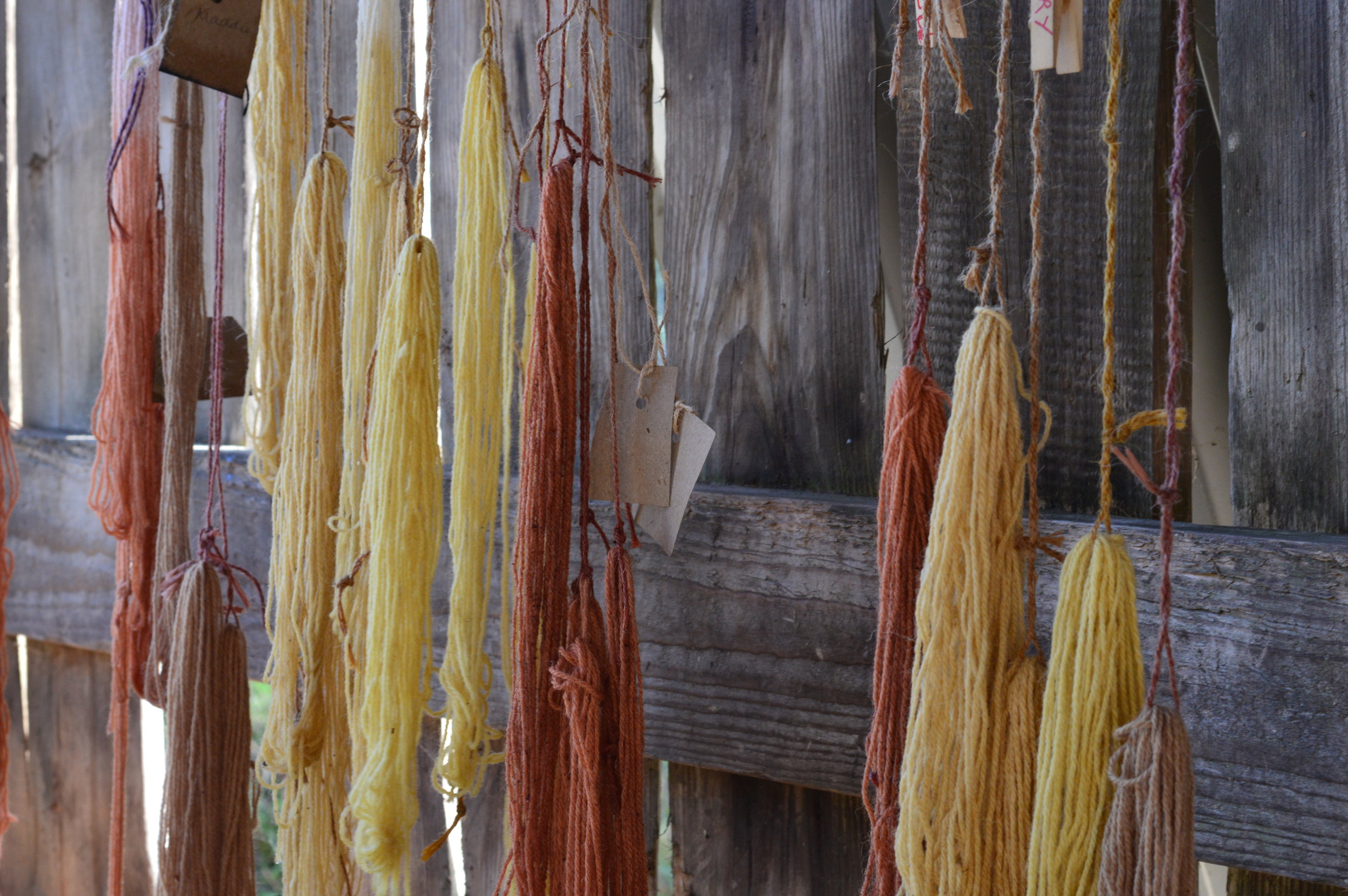 Just found these lengths of yarn wrapped in a towel in my suitcase and realised I hadn't yet posted about them! Last weekend I took part in a fantastic workshop @plawhatchfarmlearning the basics of hedgerow dyeing (I'm halfway round my UK tour visiting family and friends so haven't yet been home - hence the suitcase). It was a glorious clear and sunny day, with the morning spent gathering plants suitable for dyeing 🌱🌺 and then the afternoon making dye pots and playing around with dyes and modifiers. The yarn is made from the wool of the farm's own flock and then spun at @natfibreco 🐑 I absolutely loved the traceability and transparency of the process. Every stage was visible, there were no chemicals or hidden truths, and it felt so special to gather dyes from the land where the wool had been grown. Thank you to @farmergala and @field_folkfor holding space for us all to connect and learn, for their infectious warmth and generosity and their incredible knowledge and enthusiasm. I can't wait to knit these yarns into something super special!

From: Chloe
Dyeing with Flowers at Plaw Hatch Farm - July 2018
Pretty flower heads collected to dye raw silks as part of the fantastic workshop run at @plawhatchfarm by Deborah and Gala last weekend 🌸

From: Kelly
Beautiful day spent yesterday at @plawhatchfarm gathering and dying plants with yarn made from the sheep keeping it so local and sustainable with reverence to the Earth. Thankyou to the inspiring @farmergala and @field_folkand to the group of women ~ such great conversation around projects, ecology, textiles & community. 💛✨

From: Freya Rose
Madder and Weld Dyeing Workshop at Plaw Hatch Farm - June 2018
Dyeing with Madder and Weld in the Hillsdown Kitchen - April 2018
Meanwhile I spent the day at a gorgeous natural dye workshop run by the lovely mother and daughter duo @field_folk and @farmergala .
From: https://www.instagram.com/p/BiITERJBMdU/?taken-by=one.the.square
Woad Dyeing Workshop at Plaw Hatch Farm - Autumn 2017
"WOAD. The second day of learning about natural plant dyes with @field_folk @plawhatchfarm on Saturday was truly nourishing. Again, the beautiful surroundings of this biodynamic farm made it all the more special. We worked closely with the plant from harvesting the leaves to creating these stunning shades of blue, using the Plaw Hatch wool.
I now have a rainbow of Madder, Weld & Woad dyed pieces, which I plan to use for a wall hanging. Thank you @farmergala too, for creating & hosting these wonderful workshops."
From: https://www.instagram.com/p/BaAJFWcFTPl/?taken-by=launette
Madder and Weld Dyeing Workshop at Plaw Hatch Farm - Autumn 2017
Hedgerow Dyeing Workshop at Plaw Hatch Farm - Autumn 2017
"I'm so mesmerised by the colours we found hidden in the hedgerows I am just sitting here gazing at them while measuring up my first homemade mordant. Thank you for an unforgettable and inspiring day."
From: https://www.instagram.com/p/BZthRsRHvyr/?taken-by=janesybilla
"I had an inspiring and relaxing day at @plawhatchfarm yesterday with @field_folk , gathering hedgerow plants and dyeing beautiful wool. Such a fascinating, potiony process! I so recommend Deborah Barker's wool workshops. She has a great wealth of knowledge and her passion is inspiring!"
From: https://www.instagram.com/p/BZs432QjG4M/?taken-by=egypthousefarm